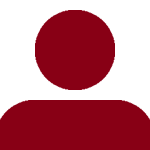 With over 22 years of experience in the hospitably business, Gene Hutchison can guarantee that this company lives on the principles of excellence. He is committed to give each and every client the best experience, while providing exquisite presentation and impeccable service. Capital City Event Center can execute exactly what the client wants regardless of the events' size, type, or budget.
Hutchison has established a respectable reputation for taking care of his clientele by providing flawless and attentive services. Having the experience that Hutchison does, he is recognized for being a valuable resource for all catering, design, rental, and planning needs. Gene Hutchison exceeds the expectations and consistently applies the extra effort to make sure his clientele and guests have the best experience possible.
Gene Hutchison
Owner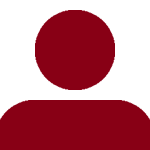 April Hale has been catering in Boise since 2007, but her love of cooking started when she was 9 years old in her parent's kitchen in Indiana. April's mom didn't enjoy cooking, and April didn't enjoy dishes, so the swap was made, and thus began her love affair with food.
She started out with a Chemistry major in college (graduated with a BSBM with a Chemistry minor) and always envisioned her professional career in a lab. Little did she know her lab would turn out to be the kitchen.
She spends countless hours researching the latest trends in food and creating new recipes for both friends and clients alike. Presentation is equally as important as the flavor of her foods, so fresh and colorful ingredients are a must. April buys local and organic where possible, and prefers to cook with seasonal fruits and vegetables.
April Hale
Chef
Contact Us
We're ready to work with you for your event!
Contact Us